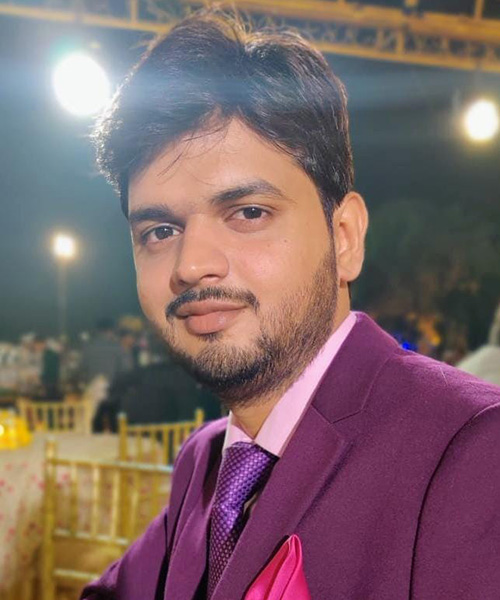 Galav Raj Shivhare is a young entrepreneur driven by a dream to share his family's sweet legacy with the entire world. As the son of the pioneering founder, Raj Kumar Shivhare, Galav is filled with a sense of duty and determination to carry forward the tradition of crafting delightful treats that bring smiles to people's faces.
Galav recognized an opportunity not just to start a business but to promote both the brand and the city it calls home. As the son of 'The King of Gajak' making delectable sweets comes naturally. He learnt all the skills needed to steer the family business to new heights under the guidance of his father and mentors. He oversees not only the retail outlets in Gwalior but also the broader strategy for the business. He envisions a world where their scrumptious offerings of Gajak, Desi Chikki, Chik Chak, Namkeen, and other Indian mithai are readily available and cherished globally. To turn this vision into reality, Galav has cultivated collaborations with major retail players such as Walmart, Reliance, Dainik Bhaskar Group, Select D-Mart, and HyperCity, extending their reach even to the heart of Karnataka, Assam, Jharkhand, West Bengal, Bihar, Gujrat & New Delhi.
In this ambitious pursuit, Galav's approach is underpinned by care and dedication. Every step he takes is not just about business growth; it's about spreading sweetness, and joy, and building bridges that bring people closer, one delightful treat at a time.