Are you looking for Gajak manufacturer, Gajak supplier, Gajak exporter in India?
We at Shahi Food Products are committed, passionate and devoted to manufacture the best Gajak with high quality ingredients. Shahi Gajak is available in Madhya Pradesh, Chhattisgarh, Maharashtra and few more… Shahi Food Products has left a lingering taste on the tongues of every food connoisseur.
This excites you be part of our business chain?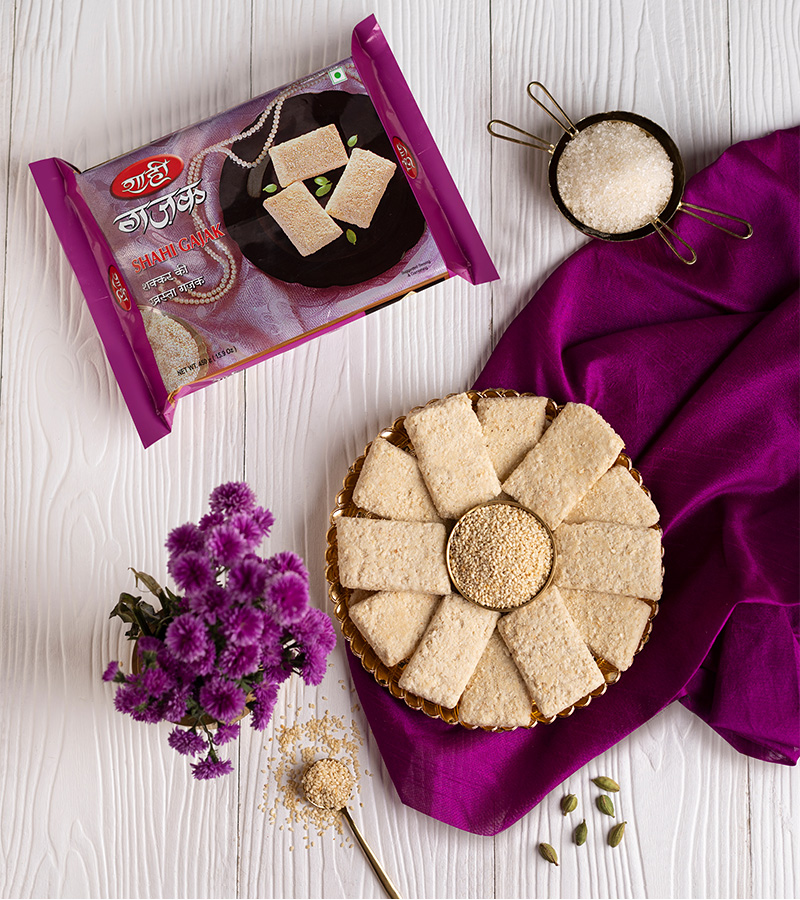 Why Partner with Shahi Food Product?

Shahi Food Products comes with a recognition as best Gajak Manufacturer in India, which assures customer's Trust and experience in different locations across the country.
Shahi Food Products strategic identity which is not only effective but also has a great market impact.
Shahi Food Products offers support of City Macro level advertising campaigns.
Shahi Food Products 4+ decades of legacy and experience contribute to all the aspects to establish a new and independent business of retail
An exclusive team designated to Operations, Training, Supply Chain, Sales
FSSAI Certified
ISO – 22000
Let's Grow Together

Please fill in the below details and we will get in touch with you