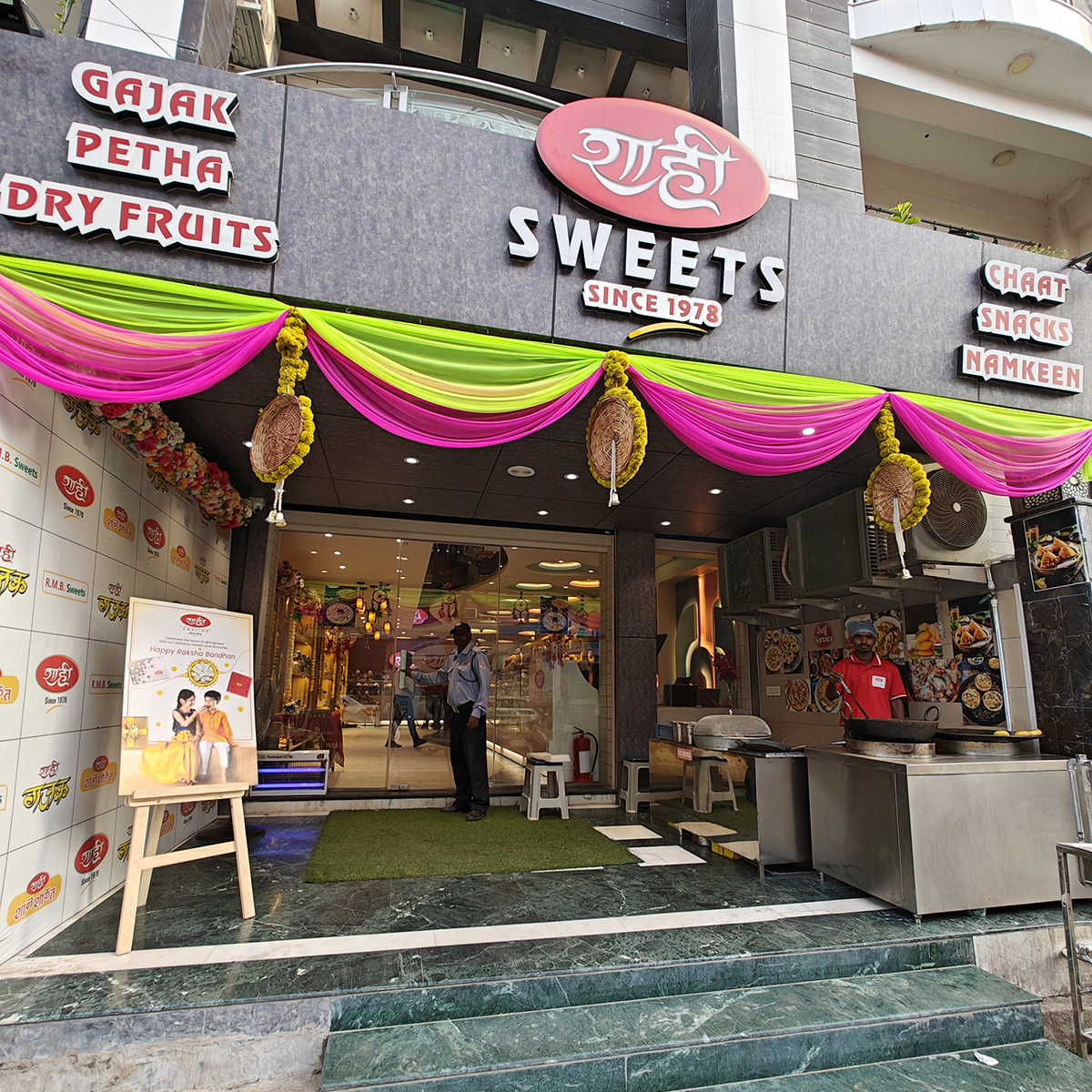 Imagine Gwalior, a city rich in culture and history - that's where our sweet adventure began in 1978. We are Shahi Food Products, Gwalior, and our journey of taste embodies the essence of this beautiful city. It started with a passion for creating delightful memories, devoid of fancy machines but filled with pure love.
At Shahi Food Products, quality isn't just a standard; it's our heritage. For over four decades, we've held our sweets to the highest standards of excellence. Every sweet, especially our renowned Gajak, is a testament to our unwavering focus on quality and taste. We take immense pride in upholding the rich legacy of Gwalior, where every sweet tells a story of generations dedicated to perfecting the art of confectionery. Our Gajak, celebrated as the "King of Sweets," mirrors the dreams and aspirations of our founders, embodying a pursuit of not just taste, but happiness and contentment.
In the heart of Gwalior, where the roots of our Gajak empire lie, we adhere to a cherished tradition - manpower over machinery. Our sweets are handcrafted with care and passed down through the Gwalior family, where artisans work diligently to ensure the authenticity and richness of every bite. We believe in a sustainable future, which is why we embrace green measures, prioritizing hygiene and sustainability in our production processes.
Our sweets have travelled far and wide, bringing joy to sweet enthusiasts across India. From the busy streets of Delhi to the vibrant markets of Mumbai, the taste of Shahi Food Products is celebrated. Our sweets have found a home in Madhya Pradesh, Uttar Pradesh, Chhattisgarh, West Bengal, Assam, New Delhi, Karnataka, Jaipur, Chennai, and many more cities across India. 
And guess what? 
We've even crossed borders, sharing the joy of Indian flavours with friends in the UAE and beyond.
Why Choose Shahi Food Products, Gwalior?

Because when you choose us, you're not just getting a sweet; you're tasting a tradition, a heritage that we are proud to share. Every sweet is a story, every bite is a chapter, and every taste is a page turned in our sweet legacy. It's not just a sweet; it's an experience!
RMB Sweets stands as the pioneer among Shahi Food Products' showrooms. It's the first one, preserving the timeless tradition of making handmade traditional Indian sweets. From the rich taste of chikki and barfi to the delightful bite of laddoo and gajak, you can find a wide array of traditional sweets to savor here.
Next is Shan Shaukat (Gwalior's 1st Mithai & Chaat Showroom), a unique showroom where flavors and experiences blend seamlessly. In this vibrant showroom, you're not just getting sweets and chaat items which are handmade; you're stepping into a delightful journey. With a variety of mithai, chaats, and even gift hampers, Shan Shaukat offers an engaging and aspirational experience that tickles your taste buds and leaves you craving for more.
At the heart of Gwalior lies our Flagship Showroom - Shahi Gwalior, Since 1978 at City Center. It's not just a place to get your favorite sweets, chaat, mithai, or hampers; it's an invitation to an exquisite experience. As you step inside, you're welcomed into an ambiance that speaks of warmth and elegance. Every bite here is not just a taste; it's an aspiration, an experience that lingers, making your visit truly special.
Meet Our Visionaries
Let us introduce you to the magic-makers - Raj Kumar Shivhare, the flavour wizard who set this delicious journey in motion, along with his son and daughter, Galav Raj Shivhare, and Devika Raj Shivhare, the energetic forces propelling our brand towards global recognition. Together, they carry the legacy of crafting authentic Indian sweets.